A chapter from the anthology Transformations of the Military Profession and Professionalism in Scandinavia (Scandinavian Journal of Military Studies Press, 2021) Editors: Anne Roelsgaard Obling & Lotta Victor Tillberg
Lotta Victor Tillberg's chapter "Mastering Both: The Planned and the Unforeseen" is an epistemological investigation of Swedish military professionalism based on research into Swedish military professional skills and interviews conducted with officers. In recent decades, military scholars have drawn attention to myriad unconventional challenges and demands placed on military commanders at all levels. Using a set of epistemological concepts, Victor Tillberg's chapter presents an analytical framework that focuses on the types of knowledge that an officer needs in order to act professionally and to master the various demands made upon them.
Two theoretical perspectives are borrowed from Ellström (1997): the concept of competence-in-use and a distinction between theoretical/explicit knowledge and experience-based/implicit know-how (Ellström 1997, p. 45). The investigation shows that as a consequence of changed tasks, role expansion and increasing demands, the officer's ability to master both a public administration and a military logic is tested and that new forms of horizontal and vertical cooperation are required. This, in turn, creates problems and internal tensions. Dependencies change both within the organisation and in relation to the outside world and other actors. Victor Tillberg finds that this development calls for new explanatory models. The findings show that the officers place themselves in one of two different mental landscapes (topoi): some officers view themselves as "warrior-administrators" while others view themselves as "warriors, not administrators" – two distinct, often clashing, identities.
By identifying a gap between officers' perceptions of the two identified mental landscapes, Victor Tillberg calls for advancements of the forms of knowledge connected to officers' competence-in-use, with a focus on the doing: the constant movement between theory and practice.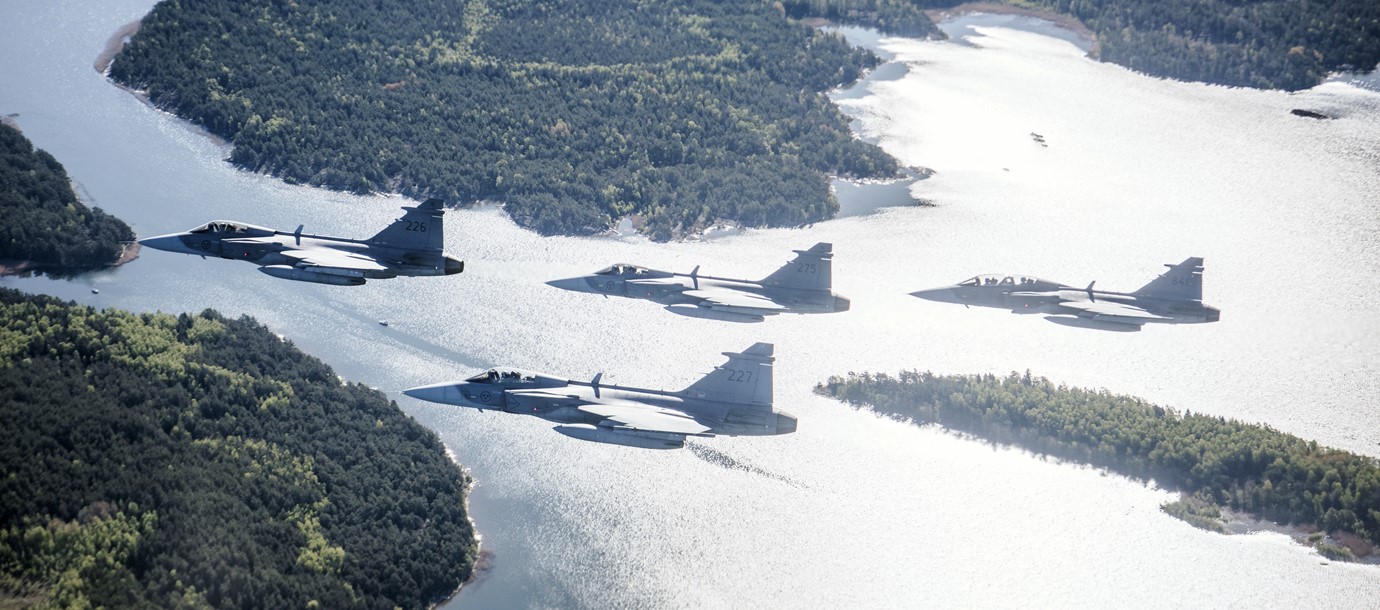 Antonia Sehlstedt (Försvarsmakten)
Lotta Victor Tillberg, PhD, is Associate Professor in the theory of Practical Knowledge. Her research focuses on what impact experience based knowledge, or practical knowledge, has in developing skills, leadership, organizations and quality. Her recent research focuses on modern military professionalism. In addition, she is doing research on police officers, teachers, health care workers and social workers. She is Head of research in the Modern Military Profession and the Use of Force project at the Swedish Centre for Studies of Armed Forces and Society (www.csms.se). At Södertörn university, Tillberg is today active in developing the police education. She is also a fellow at the Institute for Management and Innovation (www.imit.se).
This article can be downloaded from SJMS homepage: https://sjms.nu/articles/10.31374/sjms.40/
Victor Tillberg, L. (2020). The Dynamics of Military Skills: The Role of Experience-Based Knowledge in Challenging Situations. Scandinavian Journal of Military Studies, 3(1), pp. 55–67. DOI: https://doi.org/10.31374/sjms.40